Otter Browser Adjacent to Chromium Targets OS/2 • The Register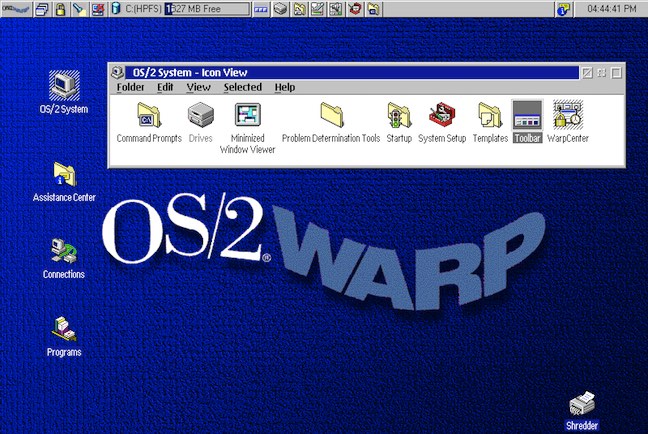 The free open-source web browser Otter, which uses the Chromium browser engine at the heart of Google's Chrome and Microsoft Edge, is being ported to OS/2.
For the uninitiated, OS/2 was an operating system created by IBM and Microsoft in the mid to late 1980s. The operating system was compatible with some Windows drivers, but Windows 3.x worked so well that the IBM/Microsoft partnership dissolved under unfortunate circumstances in 1992. IBM kept OS/2 alive and its fourth version was widely considered superior to Windows 95 and Windows NT. By the time Big Blue brought it to market, however, Microsoft's dominance was entrenched.
OS/2 gradually faded away, making occasional public appearances on ATM splash screens to remind the general public of its existence. Perhaps oddly, it was never open-source – The register understands that its presence in military equipment has made this move inadvisable. After IBM stopped supporting it in 2006, development continues under license – currently by a company named Arca Noae who keep it alive with occasional releases for the small group of enthusiasts who admire or still need the software. Which could prove IBM's claim that it does not discriminate against older people.
Some of these enthusiasts gather at os2world.com – which announced on February 14 that the Otter browser was ported to OS/2.
Treat us to another episode of nostalgic exposition, as Otter is an effort to "recreate the best aspects of Opera 12 and bring its spirit to life." Opera 12 is significant because it marked the last version of this browser to use its own Presto engine. Later versions adopted WebKit and Chromium code. Some users preferred Opera before this change, so they decided to create Otter – a name chosen because it starts with the letter "O", like Opera, and has the same number of letters.
Yeah, that otter job.
Otter uses the Qt 5 cross-platform application framework which itself uses Chromium.
Now we return to os2world.com for the Valentine's Day announcement of Otter coming to OS/2.
"It is currently expected that the first *public* beta of Otter Browser will be released the last week of February or the first week of March," the message enthused.
Arriving in March, OS/2 – technology from the 1980s – will therefore have a foot, even a light one, in 2022. ®