Malwarebytes Browser Guard: what it is and how to use it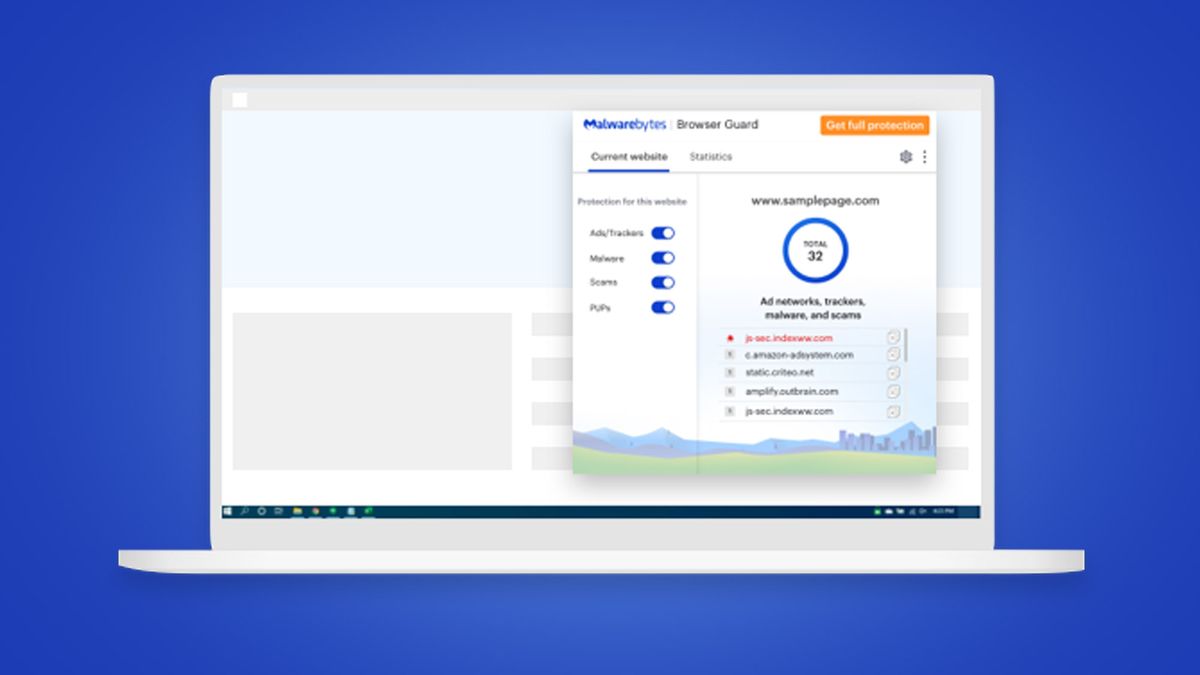 Malwarebytes Browser Guard is an extension for web browsers from malware removal specialists to help protect you from Internet nuisance while online. It is available on a range of popular browsers, for Windows PCs and Macs.
In this article, we'll explain in more detail what Malwarebytes Browser Guard is, what it does, and see what kind of protection it offers, ending with a conclusion on how useful you might find all of these features to be.
---
What is Malwarebytes Browser Guard?
As mentioned, it's an extension (sometimes called an add-on) for a web browser, which means you install it from, for example, the Google Chrome store.
After the very quick installation is complete, Browser Guard installs in your web browser and monitors the web pages you visit, checking them for anything potentially malicious and intervening to warn you if you are in danger. Threats can be more obvious, like malware, or ads and trackers that may do nothing to seriously compromise your PC, but can still be annoying and impact your privacy to some extent.
Malwarebytes Browser Guard can work alongside an existing antivirus application or security suite, providing a second line of defense in combination with the latter software's own web protection.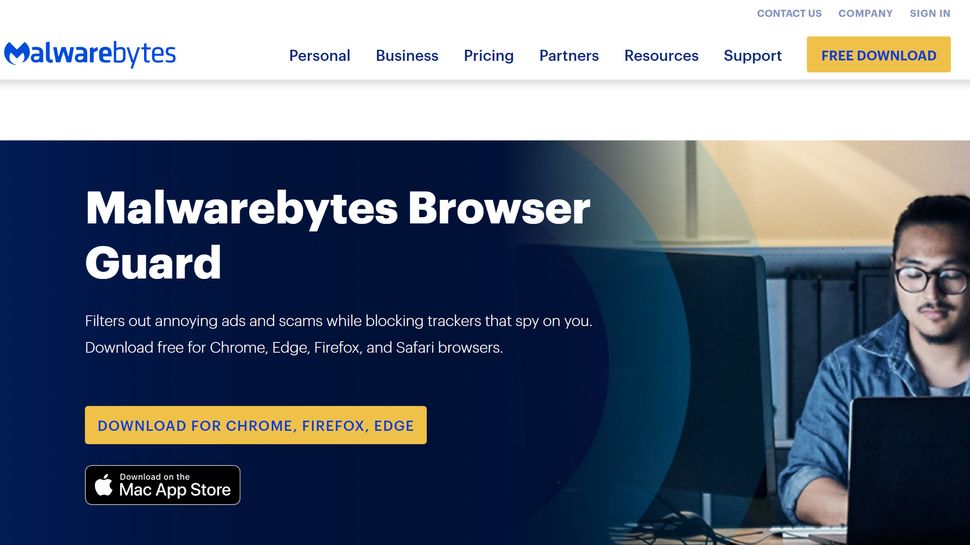 How to get Malwarebytes Browser Guard
Malwarebytes Browser Guard works with Windows PC and Mac computers and is supported on Chrome, Edge, Firefox and Safari browsers.
Installation is easy – just follow the links on this page. On Windows, click "Download for Chrome, Firefox, Edge" which will take you to the Chrome Store (for Chrome and Edge) or Firefox Add-ons. Or, if you're on Mac, use the "Download from Mac App Store" button to launch Browser Guard on Safari.
Installing Browser Guard on Chrome
On the Chrome Store extension page for Browser Guard, simply click "Add to Chrome" and confirm that you want to install it by clicking "Add extension".
Note that with Chrome, you can pin the Browser Guard icon to the right of the URL bar (by clicking the puzzle piece icon), and once the "M" icon is displayed, click simply click on it to access the Malwarebytes menu, with a panel showing all the threats for the current website. You can disable all protection elements using the sliders and access the settings (click on the cog icon) to disable these elements globally (i.e. for all websites).
Note that if Malwarebytes Premium is installed with Browser Guard, when the "Allow Malwarebytes Browser Guard to manage blocked websites warnings for Premium" dialog box appears, make sure to select "Allow", otherwise you might see several blocked sites warnings. both Malwarebytes extension and security suite.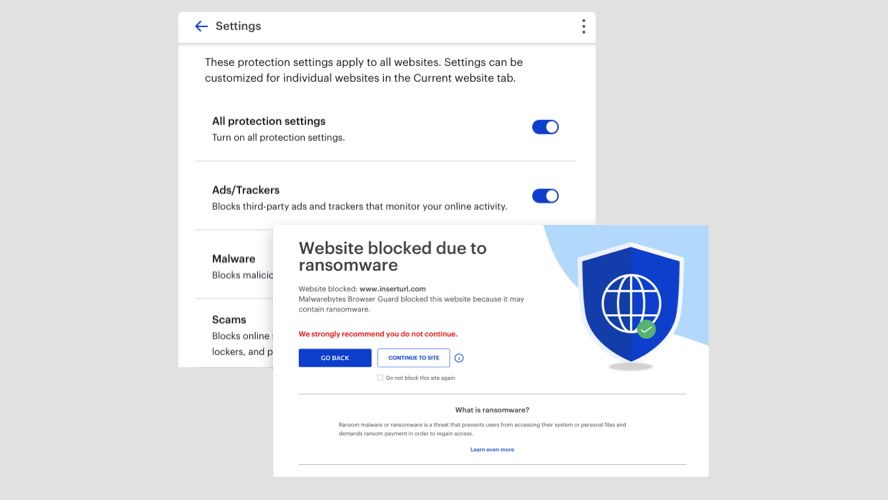 Malwarebytes Browser Guard: what features does it have?
Browser Guard offers a range of different countermeasures designed to fend off any bad guys you might encounter on the web, including the following features:
Malware Protection
If a website contains a malware payload – regardless of the type of malware present, including crypto-jackers and other stealthy intrusions, or potentially devastating ransomware – as you might expect, Browser Guard will protect your PC against this threat.
Blocking ads and trackers
Malwarebytes blocks third-party ads and trackers on the websites you visit, ensuring that your online activity isn't monitored by them (and possibly used to further target ads). Eliminate this kind of clutter can also help some web pages load a bit faster, which certainly never hurts.
Protection against scams
The amount of scams circulating online these days is concerning. Browser Guard carefully monitors phishing web pages or tech support scams that are becoming increasingly common.
PUP Defenses
A PUP is a potentially unwanted program, and Browser Guard prevents you from downloading these apps, which may not be real malware, but could be bad news as their name suggests. It is generally better to be safe than sorry when it comes to PUPs that might produce annoyances like, for example, pop-up ads, or maybe install an unnecessary toolbar on your browser.
Suspicious domain blocking
Malwarebytes maintains a database of suspicious web domains commonly used by scammers and may intervene if you attempt to navigate to one of these locations. Note that this feature is disabled by default, unlike all the other countermeasures we just covered, but you can easily enable it using the corresponding slider under Browser Guard extension settings.
How good is Malwarebytes Browser Guard?
As a free browser extension, Malwarebytes Browser Guard could be a very useful part of your overall defense strategy against all malware and scams.
If you don't already have a browser add-on to boost your security while browsing the web, it won't cost you anything to try Browser Guard. It's easy to use, with only simple settings to adjust, and the extension basically works seamlessly in the background. The only time you'll really see it is when you need it, namely if a threat has been detected and you can't visit a website in order to protect your system.
Recent reviews on the Chrome Store also seem quite positive, and we appreciate that Malwarebytes support is fixing issues reported by review writers who have had trouble with the extension in one way or another.